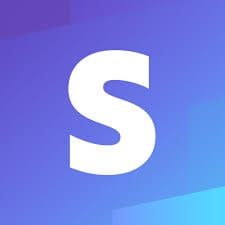 International Product Counsel at Stripe
Help us build the next generation of global payments infrastructure!
Stripe provides tools that make it easier for businesses and entrepreneurs all over the world to grow. We work on some of the hardest technical, commercial, and regulatory problems around, and we're looking for a product lawyer to join our amazing team in Singapore. In this role you will work with talented people throughout the company, and will deal with a diverse set of matters that straddle financial services, business processes, and technology. The ideal candidate is passionate about Stripe's mission of helping businesses grow and thrive. We're looking for someone who is a team player and willing to jump in on tasks of any size. Experience in technology, payments and financial services, and a working understanding of financial regulations is a plus.
In this role you will
Counsel the Stripe product team on a range of issues including payments, regulatory, consumer protection, marketing, intellectual property, and data privacy.
Structure, draft and negotiate key infrastructure deals with our financial partners.
Actively collaborate with a wide variety of Stripe teams, including product, engineering, partnerships, compliance, and marketing, on a range of issues related to product development, market expansion and commercialisation.
Work closely with colleagues across Stripe's global legal team to support Stripe's regulatory structure, its customer agreements, and strategic financial partnerships.
Help build scalable and effective processes for legal review and launch of products in new markets.
Manage outside counsel across multiple jurisdictions to ensure timely and knowledgeable support of critical deals.
Draft, review, and update foundational documents for product and service offerings.
Stay up-to-date with the support of Stripe's legal subject matter experts on international laws and regulations dealing with privacy, data security, consumer protection, financial services, and marketing.
Participate as a proactive business partner to senior managers and build a trusted advisor relationship.
To be considered for this role, you must have
A law degree.
A minimum of 6 years combined relevant experience in a top law firm, government agency, and/or in-house legal team, preferably working on the legal and regulatory aspects of product development in the technology space.
A passion for technology and ability to understand complex business models and product use cases quickly.
Strong communication (both written and verbal) and project management skills with a strict attention to detail.
Have experience doing international deals and working across cultures.
Excellent project management skills and ability to work under tight deadlines.
Excellent judgment, and be capable of making smart decisions in the face of ambiguity and imperfect information.
Be humble, curious about an evolving industry, and have a terrific sense of humour.
To apply
A resume and LinkedIn profile.
Apply to Stripe
More jobs at Stripe
About Stripe
Office address
Company size
1001-5000 people
Founded in
2009