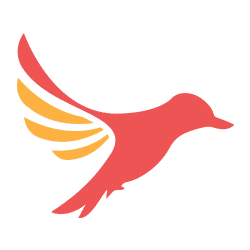 Computer Vision Programmer at Swoop Aero
Apply to Swoop Aero
Swoop Aero was founded to bring autonomous air transport to everyday life by revolutionising access to on-demand healthcare for everyone, everywhere.

We've got a critical project in the pipeline to extend our autonomous capabilities and we're looking for a Computer Vision Programmer to help us make it a reality.

About the role

We're looking for someone to join our team on a contract basis to lead a project to build new autonomous capability in our software. We are after someone who can drive a project to utilise computer vision to expand the autonomous capability of our vehicles, by utilising your experience building computer vision systems that utilise data from a pre-trained neural network to facilitate real-time operation on embedded hardware.

About you

Ideally, you've worked on a similar project and are comfortable owning and leading the project to completion. You'll need a background in robotics, machine-learning, or as an embedded systems computer vision expert.

Qualifications


Experienced with Jetson Nano TX2 or similar
Experienced with Google CloudML or AWS Sagemaker (preferable)
Exposure to computer science
PhD or similar with a similar project
Experience with embedded software in robotics applications.
Experience with safety critical systems.

You'll need to be self-driven and able to drive change in a fast-moving organisation. You'll be an expert communicator and comfortable working alongside business and technical stakeholders, at all levels, to share your knowledge and expertise.

If you've had experience building a neural network-trained embedded computer vision system in the past, tell us all about it. If we also think it's awesome, you get to come and hang out with us in Port Melbourne, while running a cool project that's saving more lives every day.

About Swoop Aero

Swoop Aero is a impact-driven startup using autonomous airborne transport technology to revolutionise the way healthcare is delivered across Asia Pacific.

We provide fast, on-demand, inbound and outbound logistics with autonomous aircraft. We are redefining healthcare with airborne mobility, and our goal is to take medical couriers off the road, everywhere in the world.

We are one of the first companies globally to be issued Beyond Visual Line of Sight (BVLOS) approvals, which we've used to deliver life-saving vaccines and medical supplies in Vanuatu and the Democratic Republic of the Congo.
Apply to Swoop Aero
About Swoop Aero
Office address
Port Melbourne, VIC, 3008
Company size
11-50 people
Founded in
2017