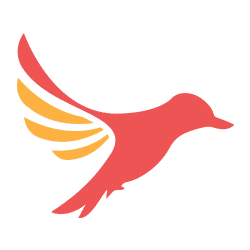 Manufacturing Lead / Production Manager at Swoop Aero
Apply to Swoop Aero
Swoop Aero is at the forefront of a logistics transformation, using autonomous aircraft to move on-demand, life-changing medical supplies to nations around the world. Our goal is to revolutionise the healthcare supply chain to ensure medicine is delivered to everyone, everywhere. As Manufacturing Lead, you will be at the centre of driving this transformation. You will be responsible for the creation of a high-results driven, inclusive team environment


Are you ready for the challenge?

About the role


Swoop is on the look out for a Manufacturing Lead / Production Manager to oversee the production of our autonomous 3D printed aircraft, which will transport essential medical supplies on a global scale.

What you will be required to do


Optimise production performance and processes and identify, implement and drive continuous productivity/improvement opportunities
Facilitate all production meetings and report on progress
Prioritise work flow according to production schedule
Manage production cycle to maximise efficiency, profitability and on-time delivery and minimise downtime and waste
Manage the supply of internally manufactured parts and subassemblies
Evaluate any shortfall in supply of parts for production and implement plan to rectify these issues in a timely manner
Interact between departments to ensure a high degree of quality and efficiency
Manage and be involved in Product Development and Improvement on both new and existing machinery
Business Improvements in relation to production issues
Identify areas of improvement in the manufacturing process to reduce costs and improve efficiencies
Provide information regarding production times and quantities to the team to ensure streamline of the measuring of efficiencies and process improvement.

Essential qualifications


Master's Degree in Engineering/Manufacturing or relevant field such as Aeronautical, Mechanical, Software and/or Controls Engineering
Proficient and confident in all aspects in the execution of all workshop activities
Excellent people management skills
High level of proficiency of MRP systems
Self-starter and be able to work well in a team environment
High attention to detail and quality
Understand and demonstrate safe working methodology and practices

Next steps


If you believe you match the criteria, have a demonstrated interest in operational unmanned aerial vehicles, and are passionate about helping millions of people, we would love for you to get in touch. Please complete the form below and attach a one page CV, and we will get back to you as soon as we can.
Apply to Swoop Aero
About Swoop Aero
Office address
Company size
11-50 people
Founded in
2017
Related jobs