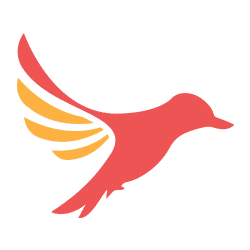 Robotics / UAV Electrical Technician at Swoop Aero
Apply to Swoop Aero
Swoop Aero is at the forefront of a logistics transformation, using autonomous aircraft to deliver on-demand, life-changing medical supplies to nations around the world. Our goal is to revolutionise the healthcare supply chain to ensure medicine is delivered to everyone, everywhere.


Since 2017, Swoop Aero has designed, manufactured and operated autonomous aeromedical drones through a state of the art two-way, logistics network. To date, we have conducted flight operations in Vanuatu, the Democratic Republic of Congo and Australia, and expanding into Malawi and beyond.


About the role


As Robotics UAV Electrical Technician, you will have experience in digital systems, sensors and power systems to develop the vehicle avionics and ground based launch and recovery electrical designs. This is a unique opportunity for you to contribute to the future of autonomous vehicles, aviation, logistics and transportation, and make a long lasting impact to the lives of millions of people.


What you will be required to do


Functionally test electronic sub-assemblies
Set up PCBA tests in environmental chamber and run temperature cycles, monitoring the performance, and recording data
Design and development of printed circuit board assemblies
Repair PCBA's and wiring assemblies
Debug new PCBA's on the bench
Check point – to –point continuity on complicated sub assemblies
Order and kit parts for new assemblies
Assist in the final inspection of UAV's including pack out
Troubleshoot issues to root cause
Perform other duties that may be required
Travel on occasion

Key qualifications


 A Bachelor Degree in a relevant engineering field, or combination of relevant coursework and experience.
 Previous work experience in electronics or electro-mechanical assemblies
 Previous work experience in troubleshooting and testing electronics to the component level
 Strong ability to demonstrate an advanced background in digital and analogue electronics
 Proficient at troubleshooting circuit boards and wire harnesses utilising schematics, wiring diagrams, and test equipment; including multimeters and oscilloscopes
 Strong capability to set up and run functional and environmental testing on both PCMA's and system components
 Experienced at prototyping circuits and performing solder rework to a high standard – proficient with surface mount components
 Advanced use of software testng suites, Labview, Hypertrm (Networking experience is also a plus) 
 Ability to work in fast paced, dynamic environments
 Strong work ethic, high-energy and a motivated self starter
 Visual Acuity, clear attention to detail and highly diligent

Interested?


If you believe you suit the criteria, are passionate about changing people's lives and have what it takes to produce the next generation delivery system for medical supplies we would love to hear from you! Please complete the form below and attach a one page CV, and we will get back to you as soon as we can.
Apply to Swoop Aero
More jobs at Swoop Aero
About Swoop Aero
Office address
Company size
11-50 people
Founded in
2017