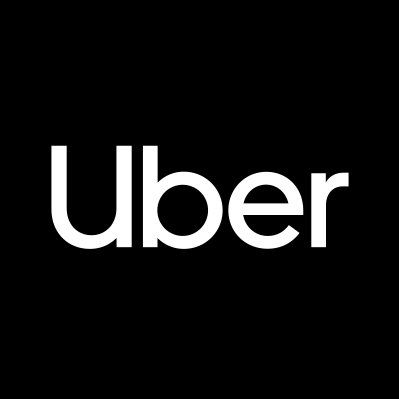 Strategy and Insights Manager at Uber
Apply to Uber
At Uber, support is more than just replying to questions. It is about using the information customers give us to draw actionable insights that help grow our business. Moreover, providing amazing support that establishes trust within our community--across riders, drivers and delivery partners--is a core feature of the Uber user experience. We're obsessed about providing the highest quality service executed in the smartest, most efficient way. And for Uber to continue its growth and success, we need to be able to not only improve but also scale our fast-growing support operations.


We're looking for an Strategy & Insights Manager who will champion high priority projects across the ANZ Community Operations organisation. Based in Sydney HQ, but working with teams around the world, this role is for a strategic critical thinker who will be tasked not only with handling large, complex data sets, but more importantly with providing insights and compellingly communicated narratives that help drive business growth as well as operational improvements.


What you'll do


Drive analysis on important strategic decisions by diving deep into the numbers and surfacing insight; you'll have to get your hands dirty with the data and master all there is to know about our numbers--be it business outcomes, operational metrics, costs, etc.
Draw actionable recommendations that help drive our growth; influence a cross-functional team to make data-driven decisions and process improvements
Develop analytical frameworks to help operationalise new products and processes; help smartly scale our operations as the Uber businesses continue to grow
Lead the thinking on efficiency and cost reduction by identifying operational weaknesses and working with different local, regional, mega-regional and global departments to implement initiatives
Do sophisticated modelling, build models from scratch, improve existing models, break complex models down into components that consolidate--you can do it all
Engage strategically with Uber team members around the world, especially with respect to measuring the impact and efficiency of support delivery processes and identifying ways support can drive value to the business
Be a hustling multi-tasker, own a project end to end, not just the analytics component; analyse the problem, propose your solutions, and manage the execution.
Who you are


Data-driven and analytical in mindset. You can look at any spreadsheet and know the right questions to ask to get to actionable outcomes, and you know how to explain data in a compelling way. You can manipulate an Excel sheet like nobody's business.
A brilliant communicator. You're eloquent and able to strike the perfect tone, whether you're explaining a new policy to riders in writing, or explaining the recommendations of a data-driven study you conducted to global stakeholders through a video conference.
An ace problem solver. You embrace challenges, and would stop at nothing to generate solutions--whether they're hacky, short-term workarounds, or more sustainable, long-term process changes. You can design the right solution for the right environment, and have the diligence to follow through, win stakeholder buy-in, and deliver the desired outcomes.
Incredibly empathetic and understanding. You understand the challenges of our customers-- both riders and driver/delivery partners alike. You will be a powerful advocate for Uber's users and are obsessed with the community experience.
Naturally curious. You love learning how things work and you're always looking for ways to innovate. You enjoy testing different support strategies and tracking the results.
A lover of process and optimisation. You will be revolutionising support for the Uber community. You're excited about the opportunity to create and experiment with support processes, and are willing and able to lead others in iterating and implementing them.
What you'll need


Proven experience using data to drive business decisions, whether it be with a tech startup, strategy consulting, business intelligence, investment banking or private equity, you are someone who loves driving change in a fast-paced, data-driven environment
Bachelor's Degree in Business/Economics, Science, Technology, Engineering, Mathematics Degrees or similar fields
Ability to self-serve, investigate and get the data we require will make you much more effective in this role. Self-starter attitude is a must!
SQL fluency required
Experience presenting data visually
Exceptional Excel / data management skills - many say they are great at Excel, few truly are. Ideal candidate brings some impressive know-how (and the understanding that there's always more to learn)
At Uber, we ignite opportunity by setting the world in motion. We take on big problems to help drivers, riders, delivery partners, and eaters get moving in more than 600 cities around the world.


We welcome people from all backgrounds who seek the opportunity to help build a future where everyone and everything can move independently. If you have the curiosity, passion, and collaborative spirit, work with us, and let's move the world forward, together.
Apply to Uber
About Uber
Office address
580 George Street, Sydney, NSW, 2000
64 Gwynne Street, Cremorne, VIC, 3121
Company size
5000+ people
Founded in
2009