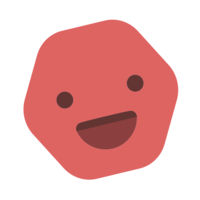 Customer Support Manager at UsabilityHub
Apply to UsabilityHub
UsabilityHub is continuing to hire for all open roles with all interviewing and on-boarding done virtually due to COVID-19. Everyone new to the team, along with our current staff, will temporarily work from home until it is safe to return to our office.


About us


At UsabilityHub we're helping businesses be more human-centred by making user research easy to conduct and fun to participate in. Over the past ten years, we've helped thousands of organisations conduct design research and improve their products, from Amazon to NASA to Reddit to Zendesk and many more.


We are a close-knit team with a culture built on trust, humility, curiosity and humour. We don't take ourselves too seriously, but we are generous, empathetic and considerate. We prioritise and develop our skills in emotional intelligence, facilitation, feedback, collaboration and gratitude. Sometimes we meditate in team meetings. We love the opportunity to work together to make amazing things. Our small team works efficiently to deliver value disproportionate to our headcount. We're profitable, sustainable and self-funded.


About the role


We are looking for a Customer Support Manager to lead our team of Support Specialists in providing exceptional customer and user support for both our research and participant panel SaaS products.


Our support team are located across the globe to ensure we provide timely support to our international customer base. We are looking for a manager who has experience building, leading, and running a globally distributed team that cares deeply about the success of its customers. The support team provides support for SaaS products and collaborates closely with the product, sales and operations teams.


This role requires strong leadership, time-management and communication skills. Not only will you be directly responsible for keeping UsabilityHub's customers happy and productive, but you will also have a team of talented individuals looking for your guidance to help them reach their goals and grow in their careers. While some time will be spent providing direct support to customers, you'll be focused on leading and managing the customer support team.


Our products are used by designers and researchers so experience in design research, UX or CX will be highly favoured.


This role will be based in Melbourne with our core team, but we aim to include our remote team members wherever possible though team meetings and internal communications. This role is integral to the communication between the support team and the broader business, including product, engineering, sales and operations.


As part of a growth-stage tech company, the Customer Support Manager will identify and implement solutions to inefficient processes and workflows, and contribute to meeting organisational goals. You'll assist in interviewing, training and onboarding new support team hires and serve as a point of contact for any issues affecting your team.


There is an opportunity to grow this role as our organisation grows. In the future, this role will continue down a management track and may incorporate more Customer Success responsibilities, as shaped by your proactive suggestions and strategic thinking.


This role will require significant out of business hours contact with our global team. Our Customer Support Manager will report directly to our Director of Customer Experience, Amanda.


Responsibilities


Interacting with our customers


Oversee the day to day operations of UsabilityHub's customer support team
Respond to customer queries directly and handle escalated queries as required
Create and maintain effective customer service procedures, policies, and standards
Proactively communicate team decisions and their implications to the support team
Assist and partner with Sales
Assist with manual invoice processing and maintenance of CRM system
Advocate for and be the voice of the customer with the product team.

Team management


Training, managing and leading the customer support team to deliver a high standard of customer service
Recruit and train new Support Specialists as the global team continues to grow
Communicate openly and regularly with your team members about their performance, aspirations, and well-being
Identify areas where tooling or resources fall short of needs and provide thoughtful and sustainable solutions to benefit the team.

Documentation and continuous improvement


Maintain help centre documentation and assets (screenshots, gifs and videos)
Produce and maintain documentation of procedures, policies, and standards for the customer support team
Develop a support playbook which includes processes for customer feedback being fed into business decisions e.g. customer feedback in Productboard or bug reports in Gitlab
Advocate for the Support team.

Metrics and reporting


Identify opportunities to create new metrics and changes to reporting that support continuous improvement
Develop customer satisfaction goals and coordinate with the team to meet them
Work closely with the Director of Customer Experience to positively influence and extract insights from existing metrics e.g. NPS.

Requirements


Experience leading customer support for a SaaS-based web application
Experience in leading remote support teams
Possess a genuine interest in the happiness, well-being, and success of everyone on your team and UsabilityHub's customers
Executing at a high level and holding your team accountable for results
Ability to work early mornings.

Desirable


Experience in user research or market research
Experience leading a remote customer support team for a SaaS-based web application
Experience working in Agile environments
Experience collaborating with peers and forming agreement across cross-functional teams.

Compensation and benefits


Competitive salary
Employee profit sharing
Choice of working 4 day week, 9 day fortnight or full-time hours
Flexibility around working from home
Generous paid parental leave (14 wks primary / 6 wks secondary)
Annual budget for L&D activities
Six full days per year set aside for self-directed learning and improvement
Warm, friendly and relaxed team
Spacious office in the heart of Collingwood
Role development towards customer success, leadership, and expanded management responsibilities.

How to apply


Please fill out the short application form with a few details about yourself, a cover letter and your CV.


We're happy to chat with anyone about the role, even if you're not actively looking for a new job. If you know anyone who might be a good fit, please send them our way :)


UsabilityHub is an equal opportunity employer and values diversity. We do not discriminate on the basis of race, religion, gender, sexual orientation, age, marital status, or disability status.
Apply to UsabilityHub
About UsabilityHub
Office address
290-292 Wellington Street, Collingwood, VIC, 3066
Company size
1-10 people
Founded in
2008