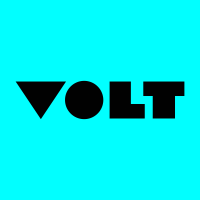 Service Designer at Volt Bank
Apply to Volt Bank
In this role, you will design propositions that form the basis of customer-focussed journeys. You'll work with a multidisciplinary team of designers and journey-experts to create digital solutions to meet customer outcomes.
You will commission or conduct user research and work closely with the broader team including business stakeholders, using findings to define the problem, and develop customer journeys, screen flows and help the journey team specify what building blocks (licensed product or otherwise) will be required to deliver a solution. This is a contract position for 3 months with a daily rate in the region of $600-700.
About Volt
Sitting at the very tip of a new wave of Australian banking, we at Volt Bank believe we have one of the most exciting and innovative workplaces in Australia – LinkedIn agrees, ranking us third in the 2019 Top 25 Australian Start-ups to Work For.
As one of the first digital banks of our kind in Australia, it is our mission to use technology and innovation to help our customers become better off, while delivering a safe and reliable place for them to put their money. It is also our goal to provide guidance and motivation, helping Australians to build strong saving habits, while exploring ways to find extra money to put aside.
We are big on values, purpose and ethics as we build the bank of the future that focuses on long-term value creation for all our stakeholders – customers, staff, investors, the community and the planet.    
Key responsibilities
Work with the Journey team to develop each customer journey and provide insights to help them choose the next one.
Embed customer-centricity throughout the design process.
Understand technical, partner and other constraints and use those constraints creatively to manage proposed solutions.
Work with the Head of UX to ensure that journey propositions are included in the backlog for delivery.
Identify and conduct or commission required user research
Conduct co-creation activities with stakeholders and customers
Create wireframes or other materials for communication and research purposes
Create or maintain customer journey maps and service blueprints.
Conduct or coordinate user research sessions as required
Maintain relationships with external partners
Collaborate on UX/UI design work and ensure a common design vision is maintained throughout the development process
Communicate with the broader business to ensure a shared vision is maintained
Experience
2 years UX/Service Design experience
Some background in banking or finance may be useful but is not required
Background in commissioning, conducting and applying user research for design
Knowledge of usability testing and similar analysis activities
Knowledge of using UI wireframing or prototyping tools
Experience working in multi-disciplinary teams in an Agile environment
Education
Bachelor's degree in information technology, human factors, HCI, psychology, organizational psychology, business management or related field
Professional accreditation in Service Design or UX is highly desirable
Evidence of ongoing study in UX or Service Design will be well regarded
Benefits and perks
You will get to work with some of the latest technologies and tools learning as you go and build a world class digital banking platform like no other.
We are well known for our perks. Sometimes Volt Bank can seem a little too good to be true. A 'Volter' can find themselves walking to meditation with a Nespresso in one hand and fresh fruit in the other. Don't be alarmed, these things are here for Volters to enjoy. We make sure you take advantage of the monthly lunches, weekly boot-camps and yoga, well-being sessions and facilities. It's all here to make us comfortable and happy.
If this sounds like you and you are interested in joining us on the Volt Bank journey, please apply now!
Volt Bank is an Equal Opportunity Employer and does not discriminate on the basis of non-merit factors. We are a signatory of the Banking & Finance Oath and believe in Trust, Integrity and Ethics in our practices.
Apply to Volt Bank
More jobs at Volt Bank
About Volt Bank
Office address
41 McLaren Street, North Sydney, NSW, 2060
Company size
51-200 people
Founded in
2017