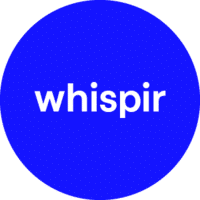 Product Marketing Specialist at Whispir
Apply to Whispir
Whispir is a workflow communications SaaS company. We deliver really important messages (of all kinds) into the hands of people who need them most. These could be marketing related communications, or a life saving SMS to help those in dangerous locations avoid Bushfires. We're on a quest to make communications more human, and we're really passionate about what we do. We have offices all over the world and are working with some of the most interesting organisations on Earth.
Product Marketing At Whispir?


Product Marketing roles at Whispir are strictly a cross functional role. You'll work inside several teams (Two in this case), and be working directly with the product managers, UX designers and engineers to provide market intelligence to ensure the features we build are supported by accurate market data, and ensure that when the features go live, everyone has the supporting marketing material to get the product into our customers hands. Product marketing is involved end-to-end during the entire process.
What makes this particular job great?


You'll get lots of autonomy to do things your way. You'll get a chance to learn your trade with support from other product marketing staff and members of the wider product team, and you'll get to work in teams with a clear purpose.You have a lot more involvement in the roadmap than you will in most other product marketing roles. We'll rely on your skills to inform which features have the highest impact on our total addressable market, and you'll have a real voice in the room when it comes to the day to day operations of the team. You'll also get many of the standard Whispir perks like free breakfasts, great health and fitness programs, and get to work on products that literally save people's lives.
What you'll be working on


You'll be working across two teams. The Data & Analytics team, where a lot of our AI and machine learning projects are delivered from, and the API & integrations team, which is the most critical part of our platform. These are more technical teams at Whispir, so not being afraid of the details and really learning the specifics of how Whispir works is key here.

What does a normal week look like?


Learning what customer problems exist in the market
Defining Jobs to be Done (JTBD) with the product managers
Discovering & positioning USP (Unique Selling points)
Executing Product Discovery tasks
Participating in agile ceremonies with the teams
Measuring product feature engagement using analytics tools.
Market research and competitive analysis
Generating marketing material for the features your teams produce
Executing the go-to-market process for each feature.
Product Evangelism within API developer communities.
Driving demand, adoption and success of your teams products
These skills will probably help


Be able to perform thorough (data informed) market research
Be able to write amazing copy and communicate clearly
Estimate market sizes using firmi estimations quickly
An understanding of basic marketing tools and UTM links
A knack for knowing how to design engaging onboarding and in-app messages to drive feature engagement
Comfort leading initiatives in a fast-paced, entrepreneurial environment
The behaviours we look for


Positive attitudes
Analytical abilities
Grit
Self-organisation
Responsibilities


You'll be responsible for meeting the product marketing OKR's within your teams
Ensuring the product marketing collateral is consistent with other teams
Delivering the marketing material required to the market
Ensuring the sales teams have the necessary material needed to sell the features your team's produce
Tools you will probably use


Productboard
Amplitude
Mixpanel
Google analytics
Segment.io
Fullstory
JIRA
Confluence
Intercom
The process


Whispir product teams runs a different kind of interview process to ensure we remove as much bias from the application process as possible. We run an audition style interview which means we care less about your background, which school you went to or what certifications you have. Instead, we want people who can really do the job. In light of this, our interviews are more about giving you practical things to solve which are reflective of the kind of work you'd do day to day, and we'll send this all across after your first phone screening. Doing it this way means we hire the most competent person for the role.
Apply to Whispir
About Whispir
Office address
360 Collins Street, Melbourne, VIC, 3000
Company size
51-200 people
Founded in
2002
Related jobs