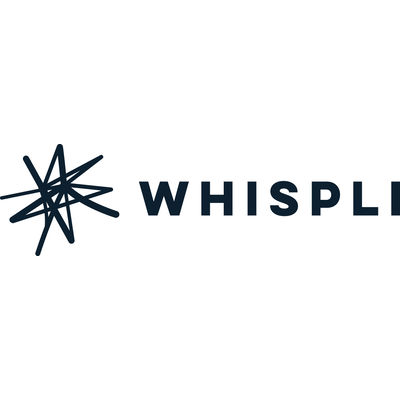 Sales Professional at Whispli
Whispli
's product is a secure platform enabling individuals to anonymously report suspected misconduct or wrongdoing to organisations, making it safe for them to speak up.  Organisations can verify the reported information and act upon it before it becomes public and harms the organisation's brand and reputation.
Whispli now enables 5M+ employees to speak up, which has resulted in reports on topics like fraud, corruption, sexual harassment, bullying and more. Whispli helps these organizations to promote a culture of open feedback - key to employee engagement and trust.


Whispli was co-founded by Sylvain Mansotte, a whistleblower of a $20M fraud. Whispli has its HQ in Sydney, Australia but also offices in Boston, London and Paris. It is backed by top Australian and US investors and participated in Y Combinator.


Society now wants whistleblower-protection. With recent government investigations into big-business, institutions, and even the entertainment industry, several regions are legislating to protect whistleblowers as they seek to expose fraud, bullying or similar for the benefit of all. Whispli has the ideal tool to provide an effective and safe platform.


Whispli is seeking to expand into APAC, to support governments and companies in the region as they too seek to encourage people to raise their concerns. Whispli's software is translated into more than 40 languages, allowing easy implementation across geographies.
The role


We are seeking an ambitious sales-professional to be the first member of Whispli's APAC sales team - based in Sydney.


We are flexible on the amount of experience and skills you bring and will craft a role to suit the right person. This role could be, or include elements of, an Account Executive, a pre-sales or Sales Manager, all the way to a Regional Sales Director.  We anticipate the sales team growing over the first half of 2020 and, in time, will want someone for each of the afore-mentioned positions.   
Depending on the level of experience the new hire has, the role will report to the CEO. 


Immediately however, we seek a confident and competent professional 


to respond to, and qualify, the many incoming queries we have;
to work with existing clients to seek up-selling and renewal opportunities; and
to identify new prospective clients and research new business streams.
Responsibilities


Qualify leads by learning about the prospect's approach to whistle-blowing 
Respond to incoming queries and follow-up with existing prospects
Conduct market research to identify new potential customers and leads, and to understand industry trends and competitors
Collaborate with the global Sales team (Europe, USA) to generate a strategic approach to developing new business for the company 
Take ownership of opportunities across ANZ and APAC
Engage in high-level conversations with executives and decision makers to address business needs and discover challenges that our prospective customer faces
Drive revenue by navigating the customers' buying-process, and engaging with key internal & external key partners (finance, legal, and security)
Maintaining deep knowledge of the platform to conduct convincing and efficient presentations and demos to prospects
Managing a sales pipeline, evaluating opportunities and acting appropriately at every stage of the sales process
Customising business proposals, negotiating with stakeholders, drafting and reviewing contracts with the management and legal teams
Skills and experience


2-3 years in B2B sales, handling complex deals and transactions
Experience in consultative & value-based selling
A track record of hitting and exceeding quota
Proficiency with HubSpot or another CRM
Experience and success with cold-calling and cold-emailing
Expertise in the digital/SaaS space, preferably in a subscription model
Technically savvy, and curious
A high standard of integrity and a strong work ethic, paired with effective prioritization and organizational skills
Comfortable thriving in a consultative framework with heavy discovery
Competitive, passionate, with a relentless desire to win and achieve
Strong communicator, collaborative in your approach, and open to learning
Nice to have


APAC experience and network, with a knowledge of different cultures, national laws re. whistleblowing, and the local appetite for Whispli's platform
Any Asian languages, particularly Chinese, would be well-regarded
Compensation


Compensation will be adjusted to suit skills & experience, and will comprise a base salary, commission on sales (uncapped), super, and post-probation participation in the firm's ESOP.


Next step


Apply via our website, with a copy of your CV and ideally a short cover letter outlining your motivation to join us. We'll respond to you within a few days. If you have a specific question you need answering before you apply, please email us at
careers@whispli.com
.
Apply to Whispli
About Whispli
Office address
383 George Street, Sydney, NSW, 2000
Company size
11-50 people
Founded in
2015