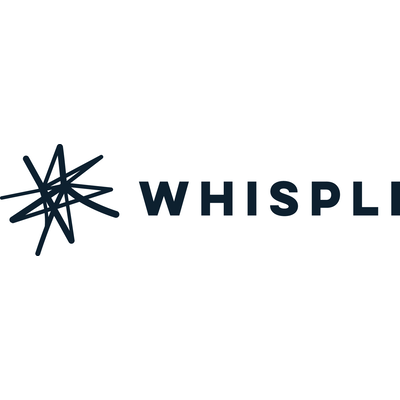 Product and Experience Designer at Whispli
Sydney, NSW and Remote
Apply to Whispli
Whispli is a secure platform enabling individuals to anonymously report suspected misconduct or wrongdoing to organisations, creating an environment that promotes having trusted and confidential conversations. Compliance, HR and/or Legal teams from these organisations can then verify and substantiate the reported information and act upon it internally – before it becomes public and harms the organisation brand, reputation and financials.


Whispli counts hundreds of Enterprise organizations as Clients and enables 5M+ employees to speak up, which has resulted in thousands of reports on topics like fraud, corruption, sexual harassment, bullying and more. Whispli also helps these organizations to promote a culture of open feedback, which is key for employee engagement and retention. To maximize its positive social impact, Whispli is also offered to Universities, Schools, Non-Profit Organisations and Journalists.

The role

Whispli continues to expand in Australia, and now in Europe and the US as well. We are seeking a Product Designer with a strong UX/UI background to join us as a contractor in our Sydney CBD office. This role will commence as a 4-6 week contract, and we are flexible regarding office-based or remote working. 
You'll report, and provide support to, Whispli's Head of Product (& COO).

What you'll do


Re-thinking & re-designing the UI & UX for a significant part of our core Product 
Design elegant flows & interactions for a global audience across platforms. 
Work with the Head of Product to gather feedback from end-users and act on the outcomes
Help people who use Whispli feel welcome and empowered, writing content that's consistent with Whispli's mission of enabling trusted conversations 
Approach all of your work with a global mindset; be an advocate for designs and language that works well globally, and work with our translation-team to improve quality

Required


Portfolio of designs (and writing samples) required to apply 
3-5+ years of experience with end-to-end product design 
Excellent communication skills 
Have shipped products 
Have cross-platform design experience (Web, mobile, emails, print) 
Able to conduct user research testing 
Understanding of the formal elements of design, including typography, layout, balance, and proportion 
Problem solver that requires very little guidance on projects; thrives in a fast-paced environment 
Highly detail-oriented, with a drive for perfection down to the last pixel 

This role will also entail content writing so the following will be highly regarded


Strong track record of writing nuanced, empathetic content and guidelines for handling sensitive situations 
Bulletproof writing and editing skills 
Solid understanding of user experience design principles and interaction patterns
Benefits of working with us


We strive to be the best in our space. We move at a rapid pace and work with cutting edge technologies, to stay at the forefront. 
Work with a team that drives towards a positive social impact by empowering people with a voice and removing the fear or retaliation. 
Flexible working hours, with a focus on getting the work done, rather than working the hours. 
Serviced Office in the heart of the Sydney CBD 
Work towards outcomes instead of working through process
Apply to Whispli
About Whispli
Office address
383 George Street, Sydney, NSW, 2000
Company size
11-50 people
Founded in
2015