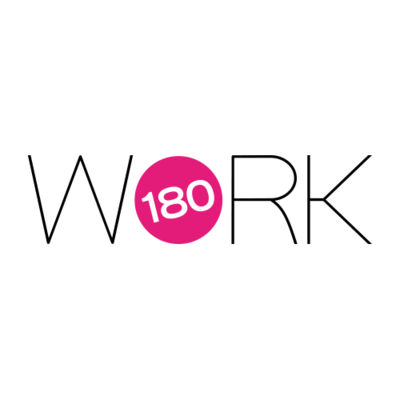 Inclusion Strategist at WORK180
Job Description
Southbank, VIC · Full Time · Account Manager
Apply to WORK180
At WORK180, we're about making the world a better place to work. As such, we want to be the best team, made up of a diverse mix of amazing people, who all bring a unique set of skills to the mix.


We care about our work, and we care about each other.


The role

You'll be working with some of the largest companies in Australia through to government agencies and startups and advising them on strategy for diverse hiring. Your meetings with clients will be making sure they are getting the most out of our services. No question is too big or too small and we'll fully train you to support and manage your accounts autonomously. (Don't worry #wegotyou).
You have


Previous experience in either: account management, recruitment or diversity & inclusion - for great conversations with our clients.
Presentation skills – you're familiar with commanding a meeting and taking clients through a slide deck.
Comfort in prioritizing goals and meeting tight schedules. When you own accounts, they will be yours and you will look after driving their strategy.
Initiative – you'll have full autonomy. To kick goals, we need you to identify problems and suggest scalable solutions. We are growing quickly and need you to keep up.
Why work for us?


"I thought I couldn't have it all but since joining the WORK180 team, I feel I do have it all. A job that I love, flexibility, autonomy, a caring manager, an amazing team and the opportunity to work with clients that are as committed as I am to make the world a better place to work. I feel so grateful for not having to choose between my family and my career. WORK180 provides the environment, the support, the tools and "the purpose" I need to thrive as a mum/wife and also in my career."

Beatriz Guevara, Inclusion Strategist @WORK180


We also work fully flexible roles, trusting you to work from wherever you prefer your workstation to be. It could be a cafe, the beach, at home - wherever you feel most comfortable and productive!


All of WORK180 are connected by video calls and team chats so there will always be someone to answer your question and chat through the latest episode of The Good Place!


If you're interested in this role then please click Apply or email apply@work180.co for more information.
Apply to WORK180
More jobs at WORK180
About WORK180
Office address
77 City Road, Southbank, VIC, 3006
Company size
11-50 people
Founded in
2015