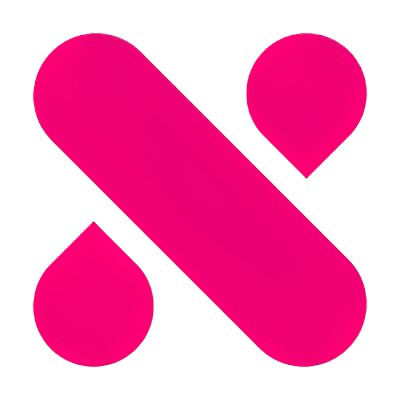 Mobile iOS Engineer at Xinja
Apply to Xinja
Xinja is building the first, Australian, independent 100% digital bank designed entirely for mobile. We are building a bank with our customers and designed in their interests. Neobanking will disrupt the existing banking model and create a whole new generation of experiences.


Developing the first neobank in the country is an exciting and challenging task. Our ethos is based on a win-win with our customers; if they do well, so do we. We believe it's time Australians had access to the kind of technology that just allows them to get a lot more out of their money, with less angst.


We extend that attitude to our people and our partners. We look after our staff, and trust them with significant responsibility, but support them well. This is a great opportunity to be part of building a great company, and a fabulous brand.


Where


Xinja's offices are in the Sydney CBD but we support flexible working.

Our 10 golden rules


To be successful at Xinja you are going to need to be happy working with our 10 golden rules


No dickheads… However good they may be. No dress code, but sometimes you need to look smart. No power trips because of a hierarchy. Intellect, customer experience and implementation is all that matters.
Everything is in the cloud.
We use real time data to evaluate our business and we reward staff on a quarterly basis with an entirely discretionary profit share. No one gets a share of the profit if our investors aren't making money and our customers aren't happy.
We are here to make money, that's why we exist, and we don't screw people over to do it. We don't lie to our clients in person or in marketing. We don't engage in immoral lending; if our grandmother would think it was wrong, then it is. We aim to make lots of money ethically and we are proud of it.
No one is entitled to work at Xinja. It is a huge honour to represent people's hopes of a new bank and we earn that honour every day.
We look after our people bloody well. We stand by them if they are in genuine need.
We are truthful and direct with each other. Everyone says what they think in a robust, challenging, edgy environment. That means we won't be the right place for everyone to work, and that's ok.
We only hire people better than us. We never, ever settle because we need a body. We do psychometric testing to get the best people, every time.
About half our team, executive and board will be female, if they aren't we aren't recruiting the best people. We actively seek all types of diversity combined with brilliance.
If you discriminate against someone because of who they love/sleep with, you're a dickhead… Please see rule 1.

The role


We're looking for a passionate technologist with cutting edge skills to work with a team of similarly skilled engineers to deliver modern, innovative software solutions.


You'll report to the Mobile Platform Lead and play a role of an IOS engineer responsible for contributing to the success of the team's software delivery through careful and considered execution, and consultation with other software engineers and stakeholders.


You'll need to be a creative thinker, who is able to think outside the box, have excellent communication and interpersonal skills and a can-do attitude.


You'll work with other software engineers, business analysts, QAs and stakeholders from the business to deliver world class software for the Xinja Banking Platform.


We need a crack team of Mobile engineers to help us build out the Xinja Front end Platform as we continue to scale at pace.


You should know that we do things a little differently at Xinja. You won't be micromanaged and will have the flexibility to choose the tools you need to get your work done. Along with the team you work in, you'll be given autonomy on how you build software as long as it stays within the guidance of the Xinja Software Development Lifecycle. So you should be comfortable with pushing new tools and processes and challenging the norms of software development.


Responsibilities


Design and develop advanced software applications. Build on one or more platforms which include but not limited to iOS, Android, and web apps.
Communicate regularly and write clean code. Review, analyze and resolve application issues as needed.
Evaluate strategies and make recommendations on changes and improvements.
Collaborate with team members on the design and implementation of new functionalities on the different platforms.
Consult with other team members and implement solutions in-line with the departments' visions.
Continuously learn and keep up to date with emerging technologies to evaluate impact to business and member value.

Requirements and qualifications


3+ years in iOS Development experience (Swift, Objective-C). Swift preferred.
Knowledge and demonstrable work on the current iOS platform.
Strong understanding of multi-tier architectures, design patterns and good engineering practices.
Knowledge on how to implement and manage RESTful API's.
Experience in TDD or BDD a plus.
Strong communication skills and interest in a pair programming environment.
Strong team member who inspires, innovates, and delivers results to add value and make a difference.
User-centric /customer-centric focused, embrace Agile XP practice, and possess a learning mindset.
Constant monitoring and learning of new technologies and the market landscape.
Four year college degree in Computer Science or equivalent combination of education and work experience required.
High level of personal integrity, as well as the ability to professionally handle confidential matters and show an appropriate level of judgment and maturity.
High degree of initiative, dependability and ability to work with little supervision while being resilient to change.

If you're up for this


Apply to Xinja
More jobs at Xinja
About Xinja
Office address
77 King Street, Sydney, NSW, 2000
Company size
51-200 people
Founded in
2017