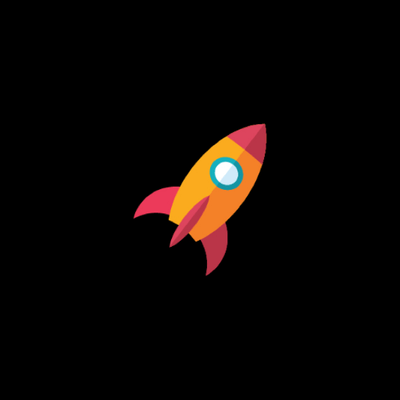 Full Stack (Elixir) Engineer at Xplor
Apply to Xplor
Take a seat on the Xplor rocketship and join us on our mission to change education around the world. We're a rapidly growing startup and are looking for a Full Stack Developer to help us build amazing technology.
What does Xplor do?
We're a software (SaaS) company based in Melbourne that has revolutionised the day to day operations of childcare centres across the world. By automating administration we make it possible for educators and parents to focus on a child's education.
Our Product and Development teams are where we dream up what's next for Xplor, and where we do everything necessary to make it happen.
What will I be doing as a Full Stack Developer?
Our Full Stack Developers are a part of the team that create the product that allows education services to automate administration, streamline their financials and reporting, and digitise attendance and bookings. As a Full Stack Developer, you will get to:
Work with the dedicated Office team to ensure projects are delivered on time, and to best practice & quality guidelines
Participate in the design, development and maintenance of applications and web services for use in the Xplor platform
Participate the entire application lifecycle right from concept to delivery as well as post launch support
Heavily involved in design, testing and code review
Regular exposure to business stakeholders and executive management, as well as the authority and scope to apply expertise to many interesting technical problems
Be a part of a team with a shared goal - disrupting a market through technology and improving lives of families across the country
Experience with programming applications and web services using languages such as Elixir, Ruby, PHP and Javascript as well as JSON, HTML5 and CSS
Elixir experience is not required, but a genuine interest in learning the language is a must!
React experience is also not required, but it would be helpful if you have used it before
Experience writing and managing test suite, code management and CI, and excellent debugging and optimisation skills
Able to take a proactive, hands on, and collaborative approach in all sprints and tasks
You are a proactive and self-motivated person with a strong drive to achieve personal goals
You are able to show awareness of your own strengths and areas for growth, with a desire to develop and apply new skills
Motivated by a fast paced, high pressure environment where you will have to constantly adapt - no two days are the same, seriously
Our core values hit home for you: Be Humble, Obsess Over Customers, Think Deeply Move Quickly, and Embrace Change
If you can find Bobby Tables on our website, extra points :)
What is it like to work at Xplor?
You'll be a part of a thriving startup funded by top investors including Airtree Ventures. But more importantly, you will get to be part of a team with big dreams and a shared goal to make a real impact on the education sector. Some of the other perks of working with us:
Unparalleled opportunities to learn with swift progression for high performers
A great team environment where we support, recognise, and care about each other
A funky, open plan office located on Bourke Street (check out our Instagram for a behind the scenes look!)
Regular team activities like Burger Fridays, social drinks, mini golf, movie night, and more
Plenty of rocket-related puns, of course!
Sheryl Sandberg once said, "If you're offered a seat on a rocket ship, don't ask what seat! Just get on." We couldn't agree more. So, are you ready to get on board? To apply, please submit your CV and a brief covering letter through the application link and we will be in touch as soon as we can.
Individuals seeking employment at Xplor are considered without regards to race, colour, religion, national origin, age, sex, marital status, ancestry, physical or mental disability, veteran status, or sexual orientation.
Apply to Xplor
About Xplor
Office address
520 Bourke Street, Melbourne, VIC, 3000
Company size
51-200 people
Founded in
2010